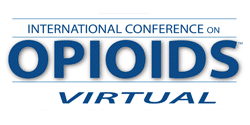 2022 International Conference On Opioids (ICOO2022)
We are putting the final touches on the Call for Presentations, Satellite Symposia and Posters for our 2022 International Conference On Opioids scheduled for June 2022 in Boston, Massachusetts. We will get the call for papers out as soon as possible and look forward to seeing you in person in Boston in 2022!

ICOO 2021 will not take place as anticipated. While many parts of the US are emerging from lock downs and closures, presenters seem buried managing the myriad challenges imposed by the pandemic. If you have registered for ICOO, we will reach out and make arrangements with you directly.
If you have any questions, please contact us via email at jom (at) pnpco.com or via phone at 781-899-2702 Ext 108, 114, or 103, Monday through Friday, 8:30am -5:00pm EDST. Thank you!